UPCOMING OUTREACH EVENTS!
DATE

TIME

EVENT

LOCATION

DESCRIPTION

STATUS

Sept 19




(Sat)



10:45AM -
1:15PM

Sports Made Possible




Jason Jennings Field (Foothills)

Join us as we serve some amazing kids with special needs while playing the great game of baseball through Sports Made Possible. Always the highlight of the summer!




RSVP

June 20




(Sat)



10AM -
2PM


Fathers Day BBQ




Cuernavaca Park (Denver)

Join us for games, music and food as we serve alongside the Denver Dream Center to help families whose fathers/husbands have been incarcerated and unable to see their families.




Served!

May 30




(Sat)




11AM-1PM

Get Active Day




Lincoln Park (Denver)

We are serving alongside the Denver Dream Center to help families living in the local projects with a day of fun activities. Activ8 will be setting up soccer, football & basketball activities for the kids.



Served!

WHY WE SERVE!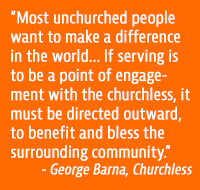 Helping people in need is a core value of Activ8 Sports and our desire is that we can encourage our athletes to participate in giving back to our community. We are privileged to play sports and we want to show our gratitude by blessing those who need a brighter day. Jesus calls us into a life of compassion and service and we want to join together as members of this ministry and bless those who don't have the same opportunities we have. When we serve others something inside of us changes and we experience the presence of God in a powerful way. Join us and together we will make a difference in this city!